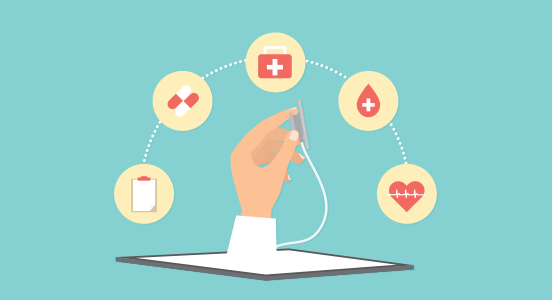 Pioneering Healthcare for the Future: A CEO's Urgent Directive
The terrain of American healthcare is being dramatically reshaped. The traditional stronghold of primary care in physician's offices is yielding ground to more convenient and cost-effective settings: pharmacies and clinics. As a CEO, understanding the momentum behind these trends, propelled particularly by Millennials and Gen Z, is paramount for adapting to your workforce's evolving desires for healthcare benefits. In tandem, this understanding can serve as a potent catalyst for controlling spiraling healthcare costs while also improving the care experience for your employees.
Redefining Care Settings
Findings from the Pharmacy Next: Health Consumer Medication Trends survey indicate that a generational shift is underway in the preferences for healthcare delivery. Six out of ten Americans project that most primary care services will be facilitated in pharmacies or clinics within the next five years. This anticipation is keenly held by 70% of Millennials, followed closely by Gen Z and Gen X, but only 43% of Baby Boomers share this expectation.
This transition is driven by a growing appreciation for potential savings on medical expenses and an increasing trust in non-physician healthcare professionals, such as pharmacists, nurse practitioners, and physician assistants.
Pharmacists in Expanded Roles
There is a growing acceptance of pharmacists playing an enhanced role in healthcare, even including limited prescribing rights, as authorized recently by the FDA. An overwhelming 72% of Americans, particularly younger generations, have expressed openness to this model of care, thereby transforming the traditional paradigm of healthcare delivery.
Embracing Pharmacogenomics
Pharmacogenomics, the science of tailoring medications to a patient's unique genetic makeup, represents a significant stride towards personalized care. The survey reports widespread receptivity among Americans towards this innovative approach, with more than two-thirds believing that their genomic information could influence their healthcare providers' prescribing decisions.
Overcoming Hurdles
Despite the promise that these changes hold, significant obstacles persist. The fear of potential problems from understaffed pharmacies and unresolved safety concerns related to prescriptions, coupled with the challenge of rising medication costs, serve as roadblocks to the transformation of the healthcare sector.
Reimagining Employee Care
Perhaps the most urgent issue is the prohibitive cost of medication, with a disturbing 44% of Americans refraining from filling a prescription due to the expense. This alarming fact emphasizes the pressing need for affordable medication options.
As a CEO, it is crucial to acknowledge the shifting tides and to consider how these changes can enhance the healthcare experience for your employees. Direct primary care and in-house care could represent strategic ways to both accommodate your workforce's evolving needs and control healthcare costs.
Direct primary care provides an alternative to the conventional fee-for-service model, offering patients unlimited access to their provider for a flat monthly fee. By adopting this model, companies can offer a more personalized and accessible healthcare experience for their employees.
Similarly, the implementation of in-house care can streamline the delivery of healthcare services, providing a convenient on-site solution for employees. Not only can this model foster better preventative care, but it can also lead to quicker diagnoses and more efficient treatment plans.
Embracing Change
The healthcare industry stands on the precipice of a new era, marked by an emphasis on accessibility, affordability, and personalized care. Companies willing to adapt to these changing dynamics have a prime opportunity to enhance the healthcare experience for their employees while also controlling costs.
In conclusion, as a CEO, embracing these shifts is no longer a choice but a necessity. These changes, though challenging, present an opportunity to redefine your organization's approach to healthcare, ensuring you remain competitive, caring, and cost-effective.
Written by: Pat Isaac, CEO of Capital Services, Inc.
Contact us for designing an employee benefits package that better supports your workforce and lowers your cost www.Capital-services.com. (443) 608-5520