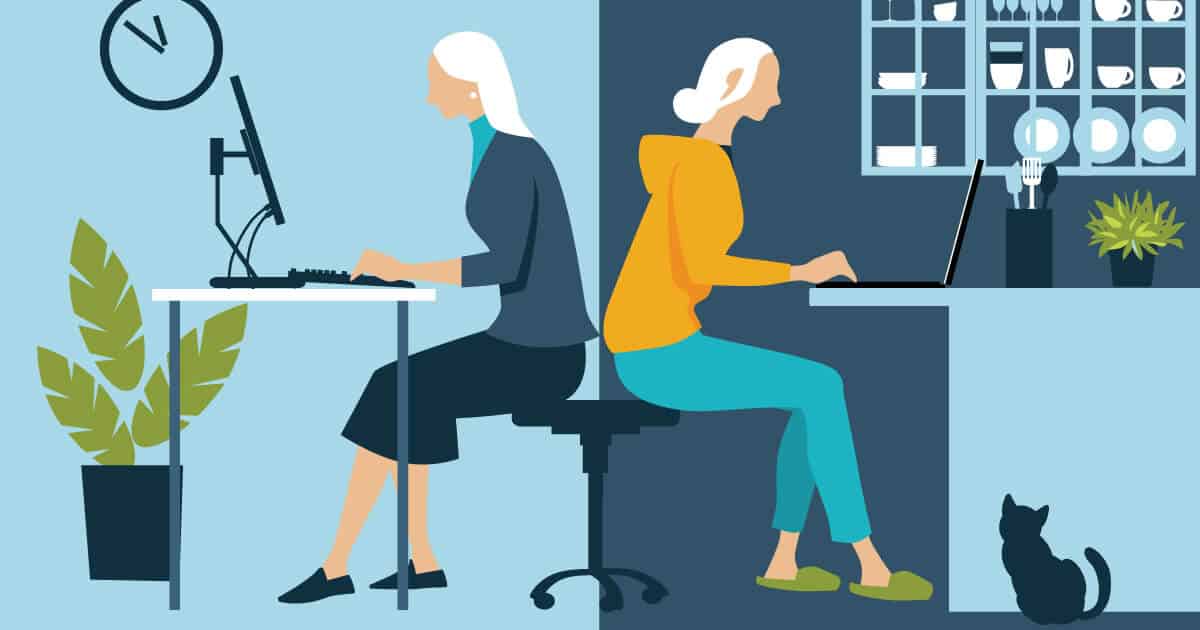 The Power of Clear Communication in a Hybrid Organization
In today's business environment, even the most ingenious minds and the most sophisticated strategies can be rendered powerless without clear, effective communication. This is particularly true in the context of hybrid organizations, where the nature of work demands consistent communication across both physical and digital platforms. The good news? With a thoughtful approach and strategic implementation, it's not only possible to establish clear communication, but to thrive because of it.
The Necessity of Clear Communication
In any organization, communication is the glue that binds teams together. It facilitates collaboration, understanding, and a shared sense of purpose. Without clear communication, even the most intelligent people and robust strategies can flounder.
Imagine a team of brilliant individuals working in silos, their ideas and insights never fully shared or understood by others. Or consider an innovative strategy that is misunderstood or poorly communicated. In both scenarios, the potential for success is drastically reduced.
For hybrid organizations, the need for effective communication is even more pronounced. With employees working from various locations, and sometimes across multiple time zones, the need for robust communication strategies is paramount. Miscommunication or lack of communication can lead to confusion, errors, and a decrease in productivity and employee satisfaction.
Suggestions for Clear Communication in Hybrid Organizations
So how can an organization ensure clear and effective communication in a hybrid work environment? Here are some suggestions:
Invest in the Right Tools: With advancements in technology, there are numerous communication tools designed to facilitate hybrid working. These include video conferencing platforms like Zoom or Teams, messaging apps like Slack, and project management tools like Asana or Trello. Selecting the right tools that meet your organization's specific needs can significantly improve communication.
Establish Clear Communication Protocols: Develop guidelines for how and when different communication tools should be used. For example, immediate, less formal conversations could occur via instant messaging, while more complex discussions can take place over video calls. Regularly scheduled check-ins can also be beneficial.
Promote Open Communication: Encourage team members to share their thoughts, ideas, and feedback openly. This not only helps to ensure that everyone is on the same page, but it also fosters an environment of trust and collaboration.
Practice Active Listening: Effective communication is not just about talking; it's also about listening. Encourage team members to actively listen to each other and to validate and acknowledge what is being said.
Use Clear, Concise Language: Avoid jargon and overly complex language. Clarity and simplicity in communication can go a long way in preventing misunderstandings.
Real-world Examples
Atlassian:
Atlassian, a software company, provides a great example of a hybrid organization that has prioritized communication. With employees spread across different locations, they have successfully used tools like Confluence and Trello to keep everyone on the same page. They also use regular Town Hall meetings to communicate updates and changes to the entire organization.
GitLab:
GitLab, an all-remote organization, provides another good example. They have an extensive handbook that details everything from their values to how they use various tools for communication. They also emphasize the use of asynchronous communication (writing things down and sharing information that can be accessed at any time) to deal with the challenge of different time zones.
In conclusion, clear communication is a linchpin of success in any organization, but especially so in hybrid organizations. With the right tools, protocols, and a culture that values open and clear communication, hybrid organizations can not only succeed but also create an environment that empowers every individual to contribute their best.
Written by: Pat Isaac, CEO of Capital Services, Inc.
For more information on Capital Services, scan below!